Breast Surgery Requirements
Mastectomy, Lumpectomy, Reconstriction
Roches, Experts in Breast Care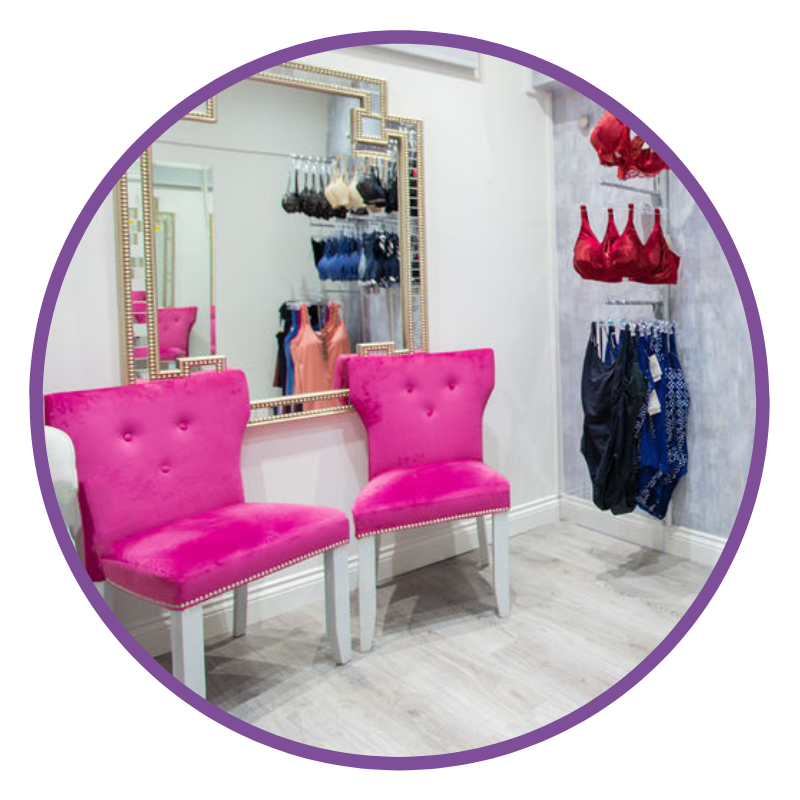 Welcome to Roches Breast Care Department Dublin, where compassion and expertise come together to provide exceptional care and support. We understand that facing breast cancer, and life afterwards, can be a challenging journey, which is why we are here to offer a helping hand.
What sets us apart at Roches Dublin is our team of expert fitters who have their own personal experiences with breast cancer. They understand firsthand the physical and emotional impact it can have, allowing them to relate to our clients on a deeper level. Rest assured that when you walk through our doors, you will be greeted by individuals who truly understand your unique needs and concerns.
We take great pride in our extensive selection of mastectomy wear, designed to empower and restore confidence. Our in store range in our Dublin salon includes a large variety of bras, breast prostheses, swimsuits, and swim prostheses, carefully chosen to provide both comfort and style. We believe that every person deserves to feel beautiful, comfortable, and supported.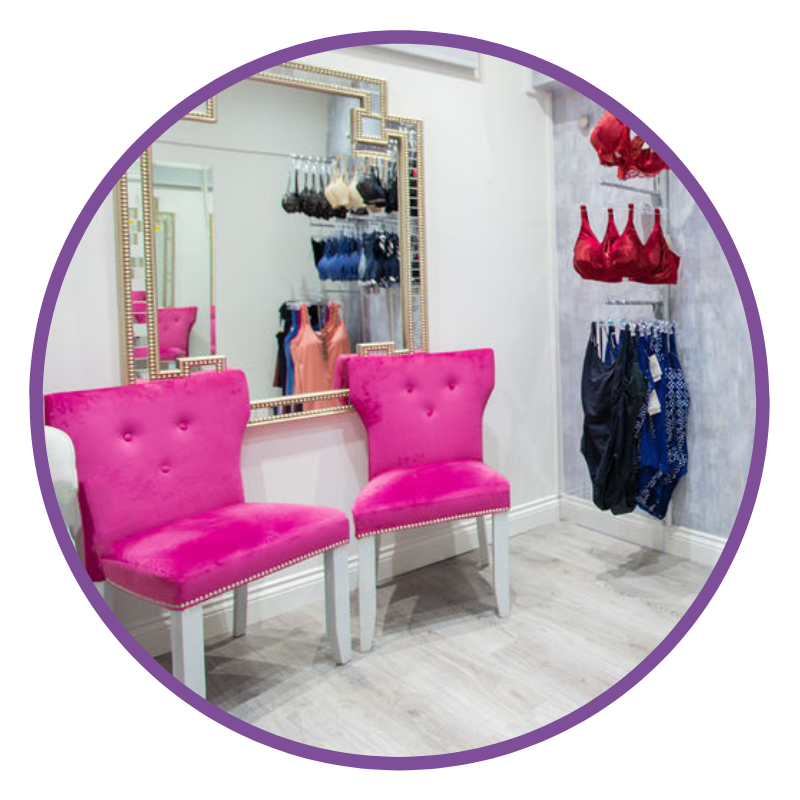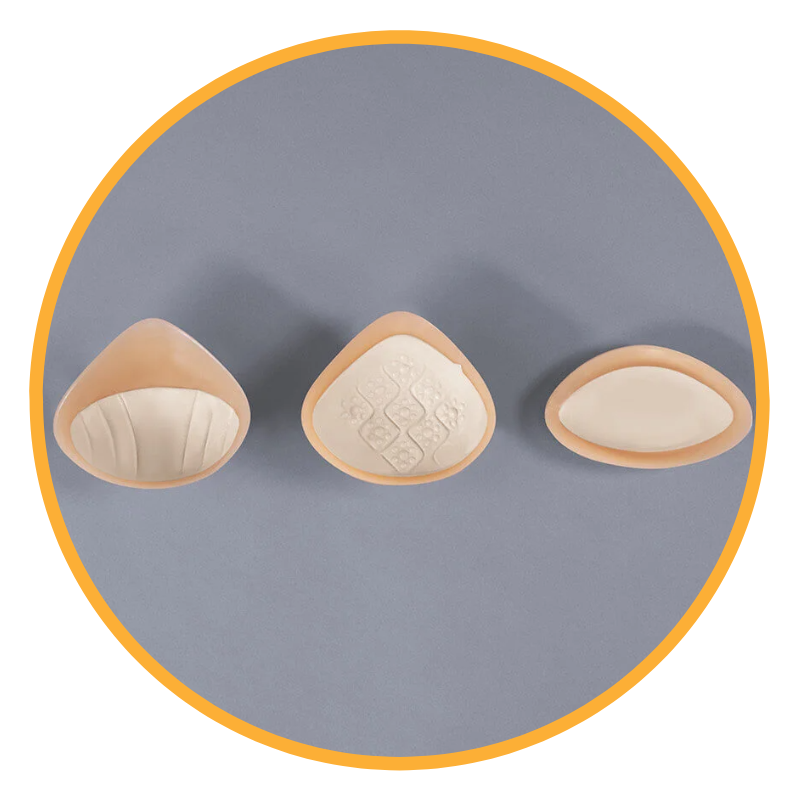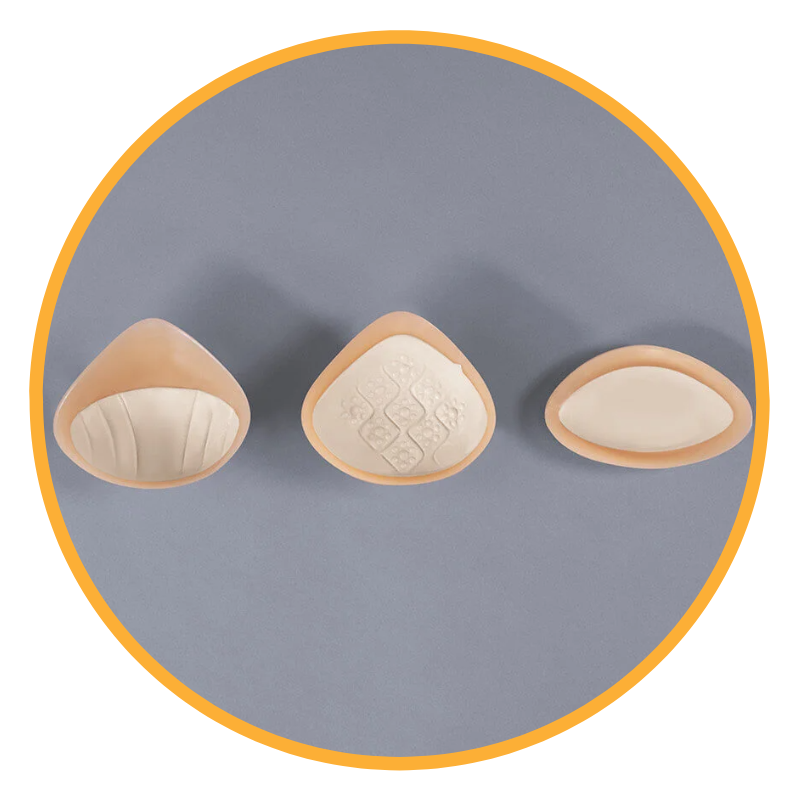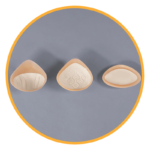 Each and every person has their own specific requirements after having breast surgery. The type of breast prostheses required by each individual can vary depending on the type of surgery they have had or are going to have. For example, after having a full mastectomy a full breast prosthesis would be required, a lumpectomy may require a partial prosthesis and somebody due to have staged reconstruction may require an adaptable prosthesis.
Regardless of the size, shape or type, your breast form is always designed to mimic your natural breast and provide symmetry. Made from materials that resemble the movement, feel and weight of your natural breast they feel soft and smooth to the touch.
Here at Roches Dublin, we stock a wide range of breast forms, from many different suppliers to ensure that we have the right shape for you. Our suppliers include Amoena, TruLife, Anita and many more.
If it's your first time to purchase a breast prostheses, or your size no longer fits correctly, our expert breast care fitters can measure you and fit you for your perfect fit in our salon in Dublin.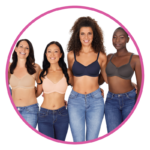 Looking good and feeling good are an integral part of the healing process, therefore, we stock everything a woman could need to feel comfortable, confident and feminine.  
What is a mastectomy bra? A mastectomy bra is the same as your regular bra but has more comfort and security features. For example, to name but a few features, the cups have inside pockets to securely and comfortably hold your breast prostheses, the straps can be wider and slightly cushioned to provide extra support and avoid putting strain on your shoulders, and the under-wire is more flexible.
Choice is key in our opinion, so we bring you a huge selection of pocketed bras for mastectomy, lumpectomy and reconstruction, from a wide range of suppliers such as Amoena, Anita, TruLife, Susa, Royce and ABC, amongst many more. 
All shapes and sizes are catered for in every imaginable style. From soft, comfy front opening bras for right after your surgery to under-wired, multi-way and even strapless mastectomy bras for when it's time to wear that little black number again.
Roches are with you all the way and look forward to restoring your confidence and shape. Our salon in Dublin stocks a vast range of styles & sizes so we can measure and fit you with all the mastectomy bras you need.
Swimwear after Breast Surgery
Just because you've had a mastectomy, lumpectomy or breast surgery, doesn't mean you have to cover up and never enjoy the beach again! Having such changes to your body can leave you feeling a little pool shy, but not to worry as Roches in Dublin and online have a great selection of mastectomy swimsuits, mastectomy bikini sets, and mastectomy tankini sets.
There are many swimwear options available to women who wear a breast form or breast prostheses. Mastectomy swimwear looks and feels just like regular swimwear, but is better! Mastectomy swimwear, or pocketed swimwear, are swimming costumes specifically designed to securely hold breast prostheses, provide scar coverage, support the body and most importantly have you looking and feeling great.
The swimwear is pocketed to securely position and hold your breast prostheses, even in water. The neckline, underarm and leg line can oftentimes all be cut a little longer to provide slightly more coverage to common areas of concern. For example, if lymph nodes have been removed the underarm can often be scarred, as can the upper chest area after having a mastectomy.
Here in Roches we also stock swimming breast forms, which will not degrade in chlorine and will not become weighed down with water.