About Roches, for over 60 years the Roche family have been involved in the hair and beauty industry, with a specialisation in wigs and hair pieces. Fergus and Maura Roche recognising the lack of services for people concerned with hair loss, opened their dedicated Wig Centre in 1986.
Their passion for the business was passed down to their daughter Anne Roche. Anne, along with her team of expert wig and hair replacement specialists took over in 2006. Anne further expanded the premises in 2010 to incorporate a speciality breast prosthesis, mastectomy lingerie and swimwear boutique. 
About Roches products, our full range of hair replacement and breast care products are in our main branch in Kimmage. With literally 1000's of wigs, hats, bras and care products to choose from.  If you need an appointment please contact us on 01 492 6829 or book a consultation.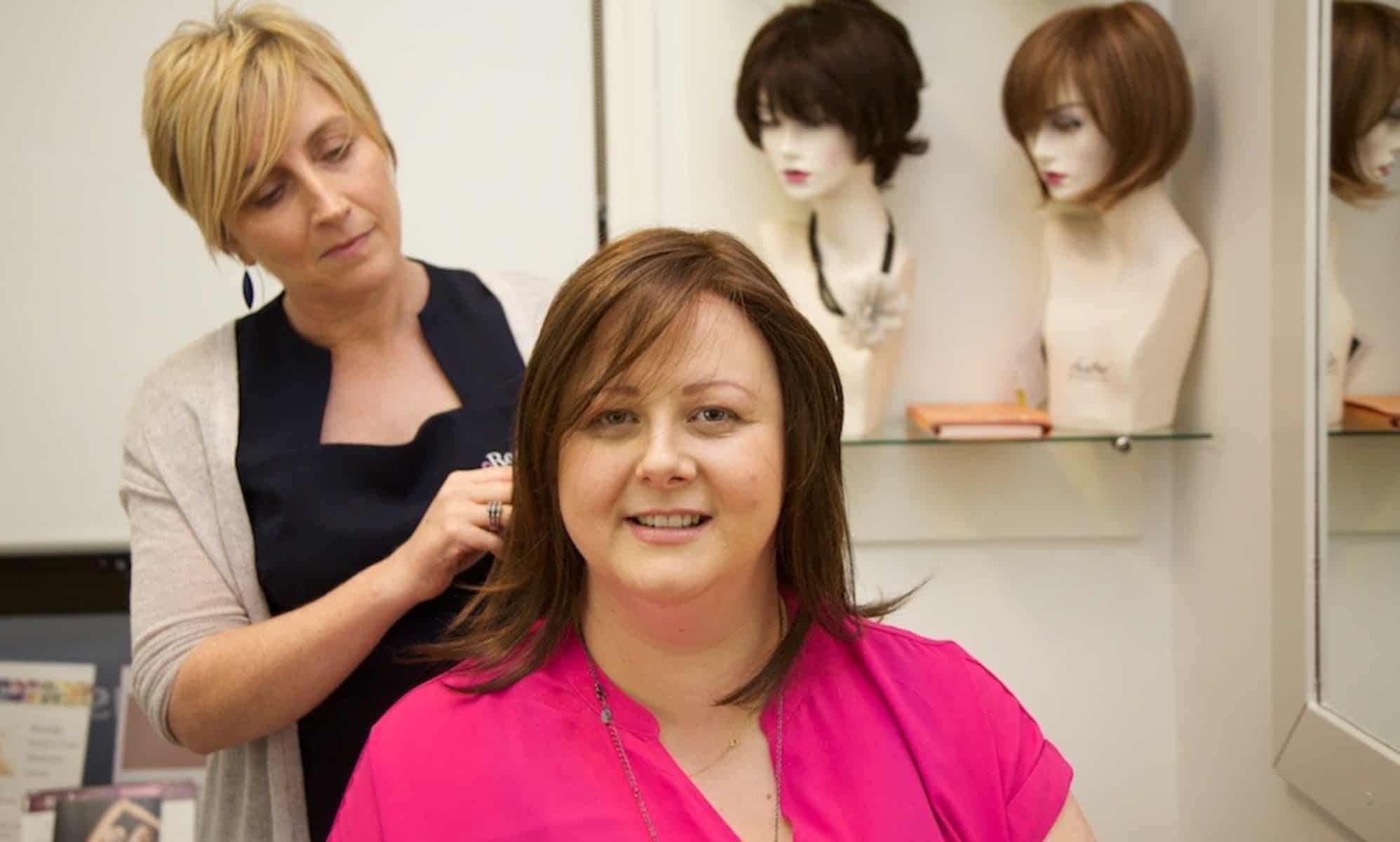 There are 5 generations of hairdressers in my family with the first salon we know of opened in Haddington Road in 1878. While proud of the tradition, I swore I would never be a hairdresser or work for myself. I got it half right!
When my mother was diagnosed with ovarian cancer in 1989, I was 21 and she was 47. It was a huge shock. I was in college studying Social Science. My Mum was working as a beautician alongside my hairdresser Dad in their salon in
Kimmage. Having recently trained as a wig maker, he had just started fitting wigs and hair pieces. Therefore, he found himself in the difficult position of fitting my mother for a wig.
My Mum did many things alongside her treatment to move herself in the direction of health and I found myself fascinated by some of the books she was reading and the new habits she was adopting like juicing, journalling, stress management and visualisation, to name a few.
I went on to do my master's thesis on the experience of cancer patients under-going treatment. Meanwhile, I started to attend conferences and courses on ways to actively engage in maintaining and restoring our health.
After 2 years of intense treatment, she got the all clear and decided to pack in her beauty career and use her personal experience of hair loss and cancer to help others going through the same. As a result, a dedicated wig centre emerged catering specifically for people with hair loss due to chemotherapy, alopecia or natural hair thinning.
In addition, in 1998 at 30, I was diagnosed with a malignant melanoma on my leg and life changed course again. Cancer can be a wake up call. I began to ask myself what I was doing and what I really wanted to do with this precious life of mine.
In short, I decided to pack in my 10-year career in Social Policy research and trained as a wig fitter. The rest is history as they say. I got hooked! It's incredibly rewarding to be able to help someone during a really tough time in their lives. To watch people, change from being terrified and upset to feeling relieved and confident. It is what makes our job so worthwhile. We are privileged to meet inspiring and courageous people every single day who never cease to amaze us.
Anne