Roches, Experts in Cancer Care
At Roches, we are experts in cancer care and we want to assist you through all the appearance related changes that cancer treatment brings. We understand the importance of this, from our own personal and professional experience. From hair loss to sparse brows, from dry skin to peeling nails, we've been there and have sourced the best products to treat and disguise.
Breast surgery can affect not only your shape but also your self image and confidence. Whether you've had a lumpectomy, a mastectomy or reconstruction, we can restore your shape and your confidence so you can swim, exercise, wear figure hugging clothes and carry on with life.
You will find all your cancer care needs from wigs to breastcare and even health & wellbeing services at Roches in Dublin.
Our greatest compliment is to hear a client say 
'I look like myself & I feel like myself once again'.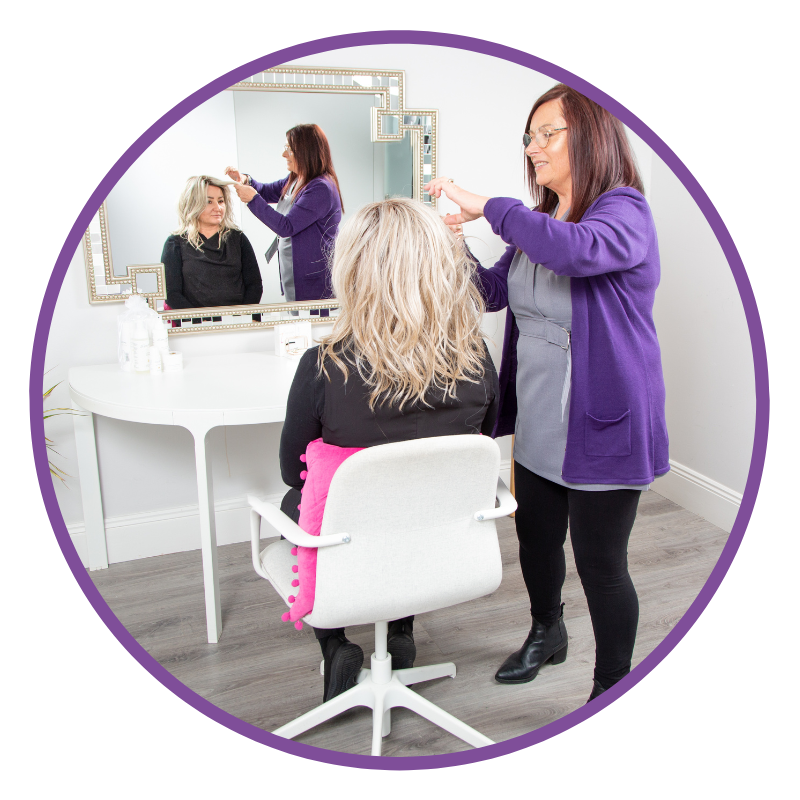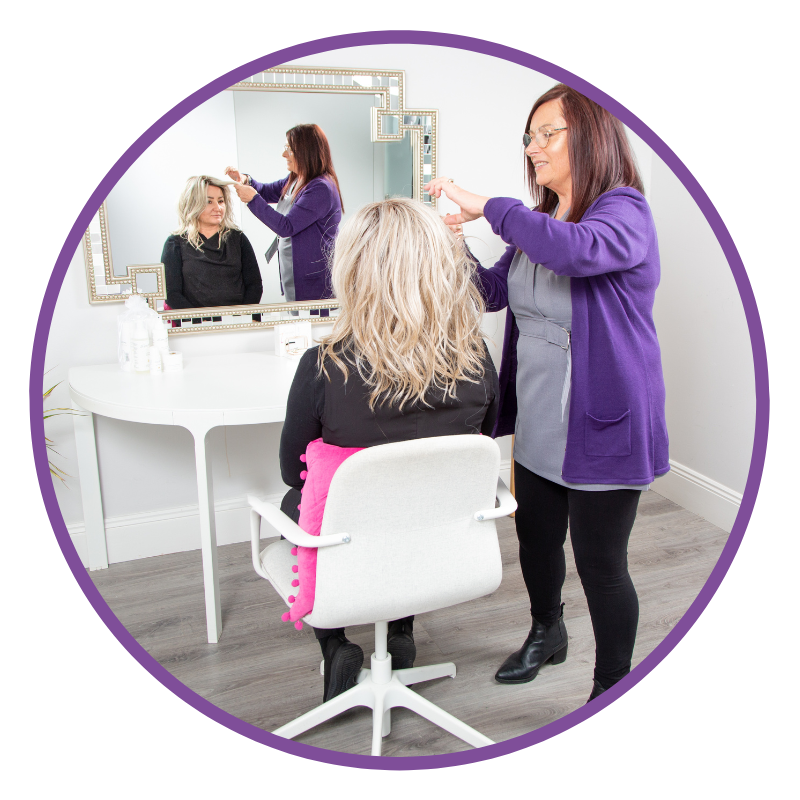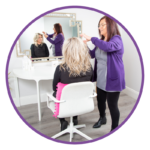 We want to help you choose a wig that looks natural and feels comfortable. Whether it's mimicking your own hair exactly so the wig is undetectable, or going for a completely new look, we have more than 1000 wigs to choose from in our Dublin wig shop.
Human hair, fibre hair, heat resistant, hand tied, monofilament, the list goes on and the choices are endless. In the privacy of our fitting rooms, we'll try on lots of wigs and explain everything, including the process of losing your hair, wearing and caring for your wig, and the joy of seeing your new hair peaking through your wig.
During hair loss your scalp can become irritated, sore, sensitive and prone to breakouts. Roches offer scalp treatments 
In our Dublin wig shop and organic hair salon, we offer complimentary head shaving and a complementary first trim following treatment.  We'll even do your first hair colour (organic) in our private colour room, if you wish.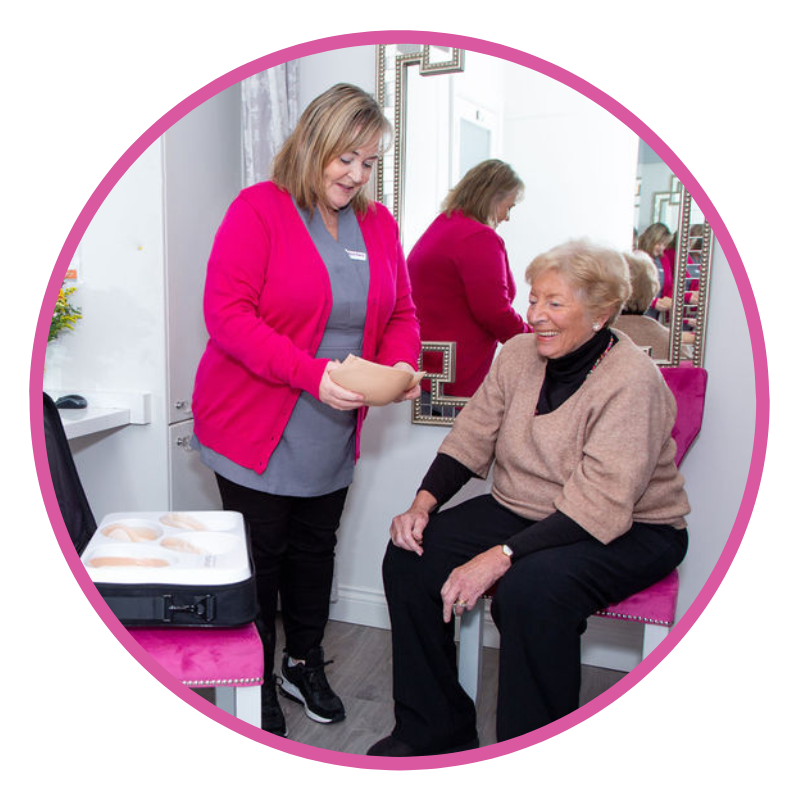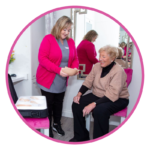 Breast surgery affects not only our shape but also our confidence and self-image. Our breast cancer care team are qualified and experienced, some have even had breast cancer and mastectomy surgery themselves. They truly understand your concerns.  
Mastectomy bra and breast prosthesis fittings take place in our Dublin breast care shop in private consultation rooms, 6-8 weeks following breast surgery. It's so important to be measured properly for your breast prosthesis, and the bras that hold them comfortably and securely in place. This is the key to comfort and confidence.
We have a huge selection of mastectomy bras and breast prostheses to suit all shapes, sizes, surgery types and most importantly personal taste and style. We are constantly updating our ranges with your comfort and confidence in mind and trial everything on ourselves first.
In our Dublin shop, we cater for the needs following all types of breast surgery. Mastectomy surgery, lumpectomy surgery, breast reconstruction and natural breast asymmetry are all looked after in our store in Dublin.
You may be entitled to claim from the HSE for your breast care products each year, check our financial allowances section for more information.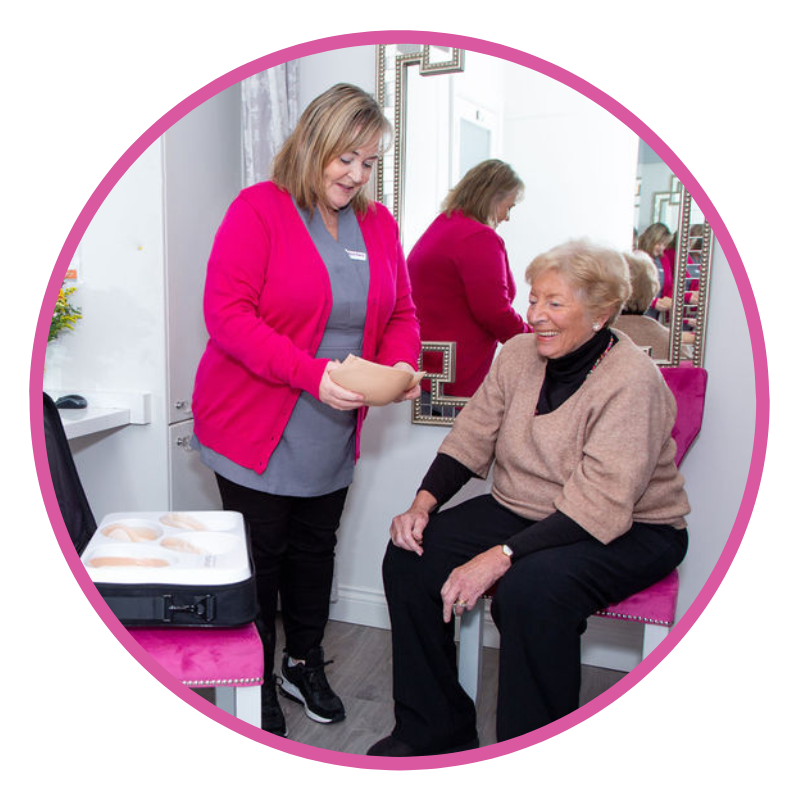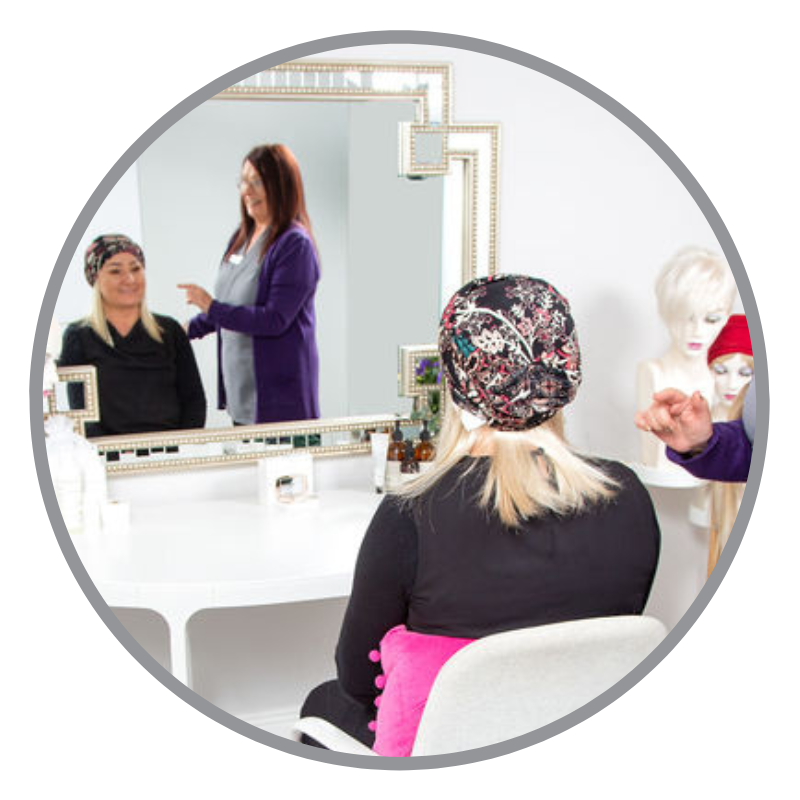 Hats for Cancer Hair Loss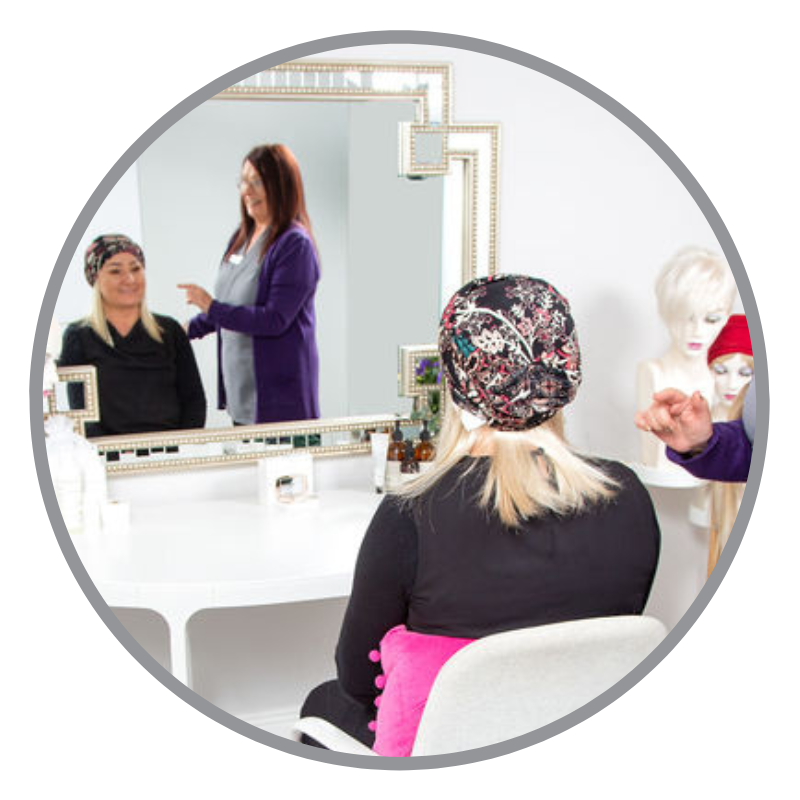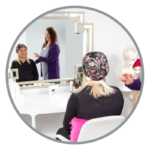 Hats & headwear are great ways to add colour and variety to your appearance. We stock a wide range in a host of colours and styles. A hat, bandana, turban or scarf is a quick and easy way to change your look.
Many of the hats we stock have no seams, are created using bamboo fabric for comfort and temperature regulation, and of course they are stylish and colourful.
Our headwear pieces fit securely and can provide a full head cover. Our stylish range can provide an ideal change from wearing your wig and can be teamed with 'add on' hair pieces such as a small fringe piece or band of hair to transform your looks while still looking like you have hair beneath.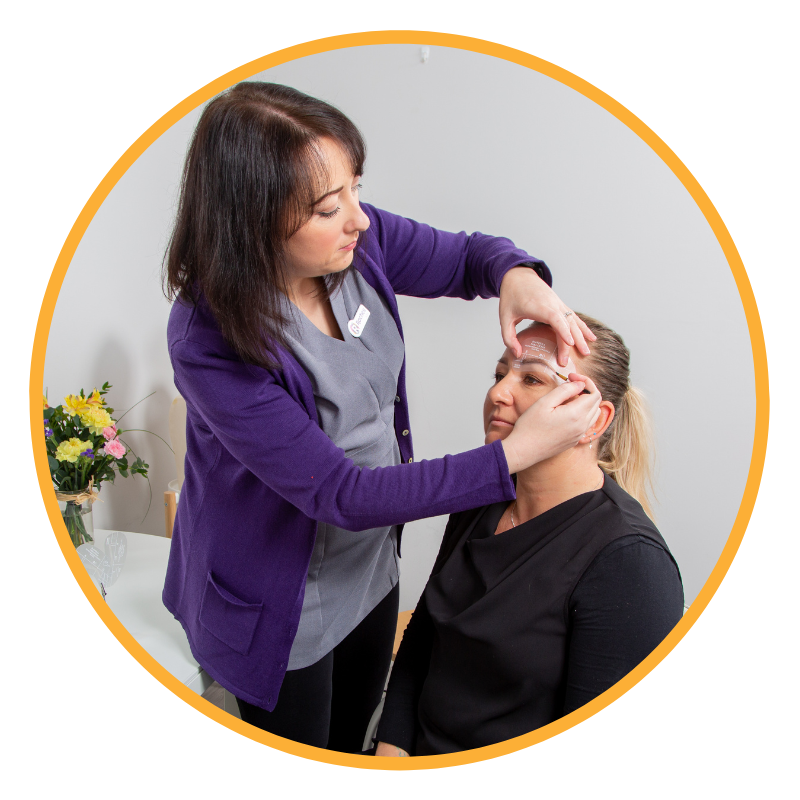 Chemotherapy and radiation treatment are great at blasting away cancer cells but they can cause our brows & lashes to thin, and nails & skin to become dry and sensitive.
At Roches, we are specialists in cancer care. We're committed to bringing you the very best in natural chemical free body care and cosmetics suitable for use while undergoing treatment for cancer. We have a full range of skincare products to relieve the problems commonly associated with cancer treatment. 
Glow from head to toe with chemical free nail varnish, organic tan and cancer safe skincare ranges made with essential oils and plant extracts that hydrate and nourish your skin.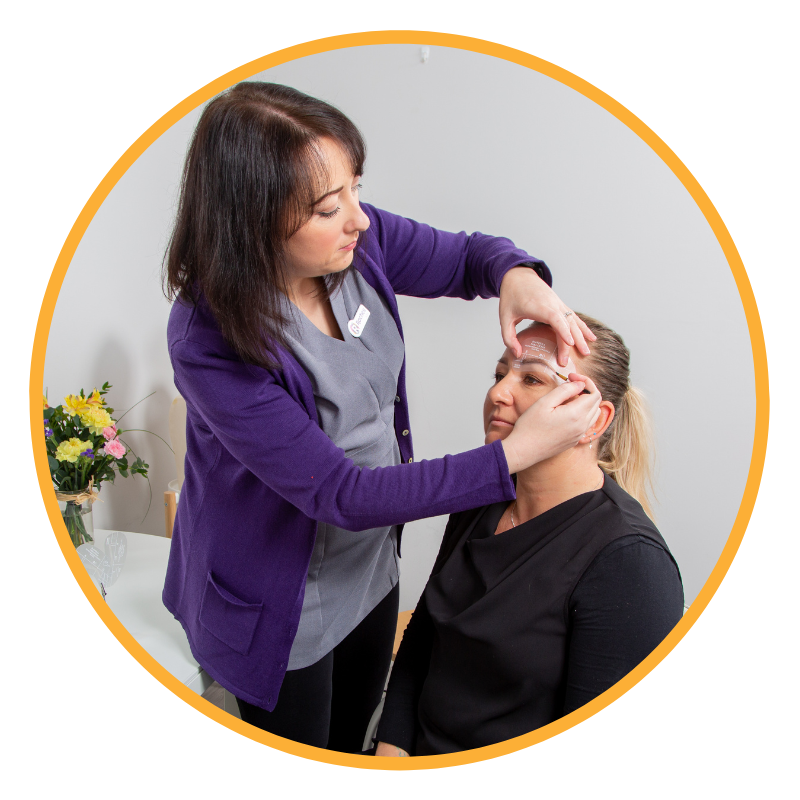 Oncology Massage & Facials
Indulge in a luxurious oncology massage featuring Jennifer Young's organic, chemical-free skincare products and oils created specifically for cancer patients and those with a history of cancer. 
An oncology massage can provide cancer patients with several advantages. Firstly, it helps reduce pain and discomfort commonly associated with cancer treatments. By addressing muscle tension, joint stiffness, and pain, massage therapy offers relief and improves the overall well-being of patients. Moreover, it promotes relaxation and reduces anxiety, which can be especially beneficial for managing the emotional and psychological impact of cancer.
Additionally, gentle massage techniques enhance circulation and lymphatic flow, facilitating the removal of toxins and waste products from the body. This boost to the immune system may enhance the body's ability to fight infections and illness.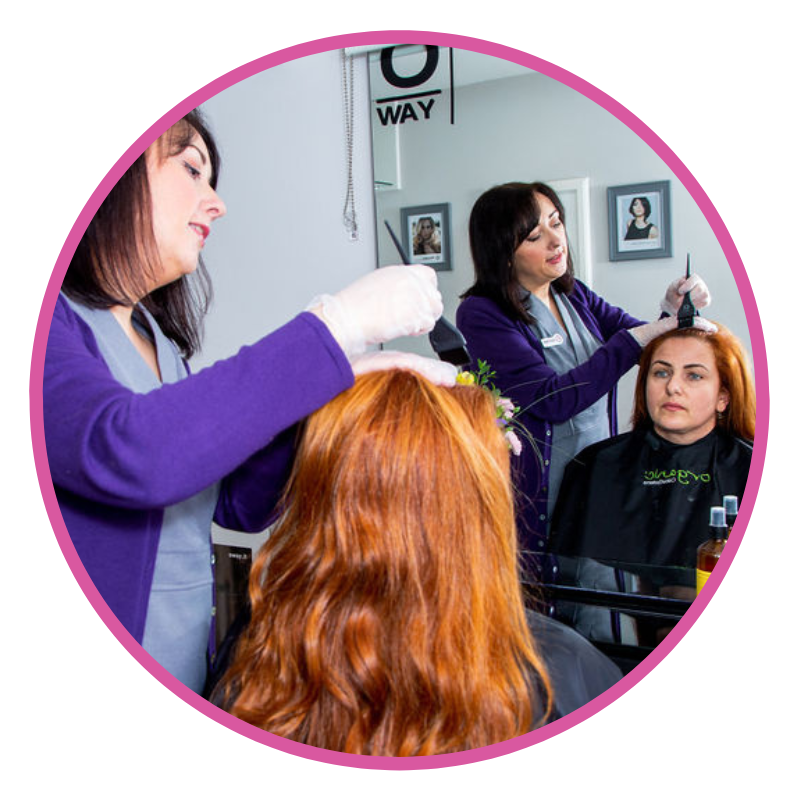 We understand the challenges you may face with thin, difficult-to-manage, or grey hair, as well as a sensitive scalp after undergoing cancer treatment. That's why we have created a private salon room where you can feel comfortable and supported.
Our experienced team specialise in providing treatments for sensitive scalps, promoting hair growth, and addressing damaged hair.
After a six-month recovery period following chemotherapy, you can explore our range of biodynamic organic hair colours. These products are formulated with natural ingredients, minimizing the risk of scalp irritation while delivering beautiful, long-lasting colour. Our team will guide you in selecting the perfect shade that suits your style and preferences.
At Roches, we understand the importance of privacy and sensitivity during this time. Our private salon room provides a peaceful environment where you can relax and feel supported throughout your visit.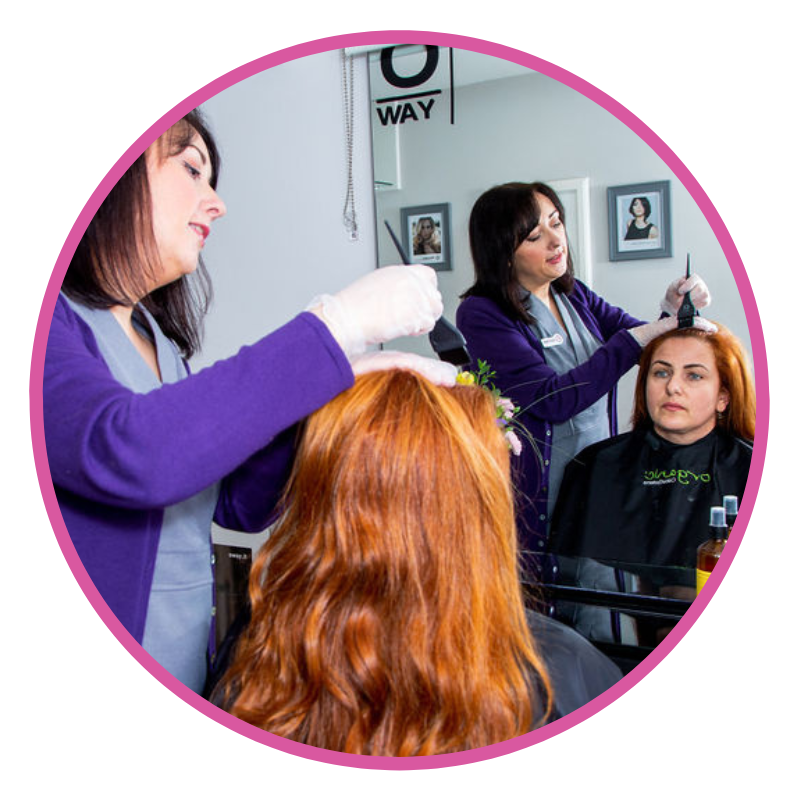 Frequently Asked Questions