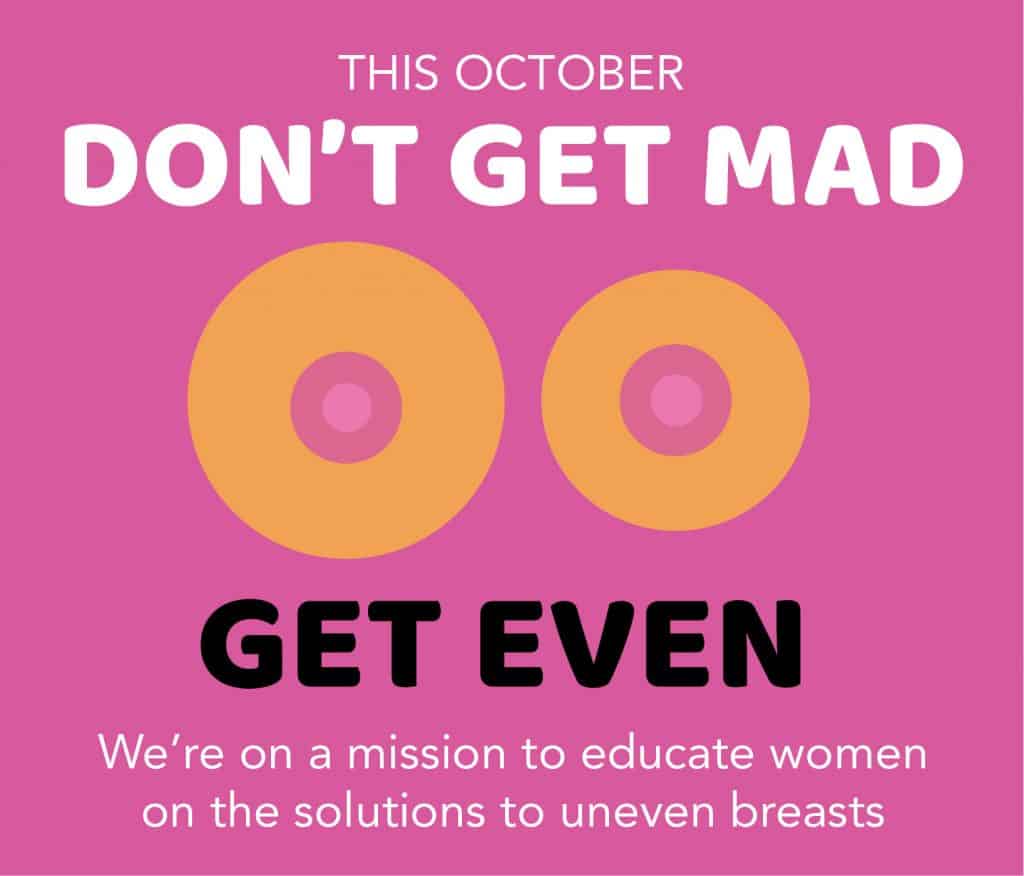 We've been observing ever-increasing numbers of our clients who find their breasts uneven following their treatment for breast cancer or during the reconstruction process. They unwittingly accept that not being able to wear figure-hugging clothes is a small price to pay to be alive and well because they have NEVER BEEN TOLD about the range of partial prostheses that can fill all kinds of gaps in your bra!
UNEVEN BREASTS FOLLOWING LUMPECTOMIES AND WIDE LOCAL EXCISIONS
Advances in breast-conserving surgery mean that more women are having lumpectomies and wide local excisions as opposed to radical mastectomies these days. This is fantastic and means less invasive surgery and less recovery time. Unfortunately it also lessens the chances of talking to a breast care nurse about your concerns.
There is a reasonable expectation that removing a lump will not affect your shape. This is not always the case. We believe that expectations need to be managed and that the options to rectify a breast tissue deficit should be discussed at the time of surgery. This is why we're asking you to spread the word to your medical team and fellow patients this October.
Following surgery, you can be swollen and too busy getting to all your appointments, to be noticing the symmetry of your breasts. Let's face it, you have bigger things on your mind and are most likely wearing loosely fitting, comfy clothing going through your treatment.
It's often down the line when you are discharged from the hospital and back to your normal life that you notice that your clothes are just not fitting right or that you are altering your wardrobe to camouflage your shape. This is unnecessary.
At a recent patient conference, a woman came to our stand to ask about partial prostheses for herself. She is 2 years post-surgery. 'I have yet to hear Dr X tell me what he's going to do about these' she said, pointing to her breasts. She felt they were so uneven that her doctor should notice but he hadn't and she hadn't felt comfortable asking. So please tell your Doctors, we're happy to educate them on the options available. We have a fabulous display case full of all the options.
SOLUTION: SILICONE BUST SHAPERS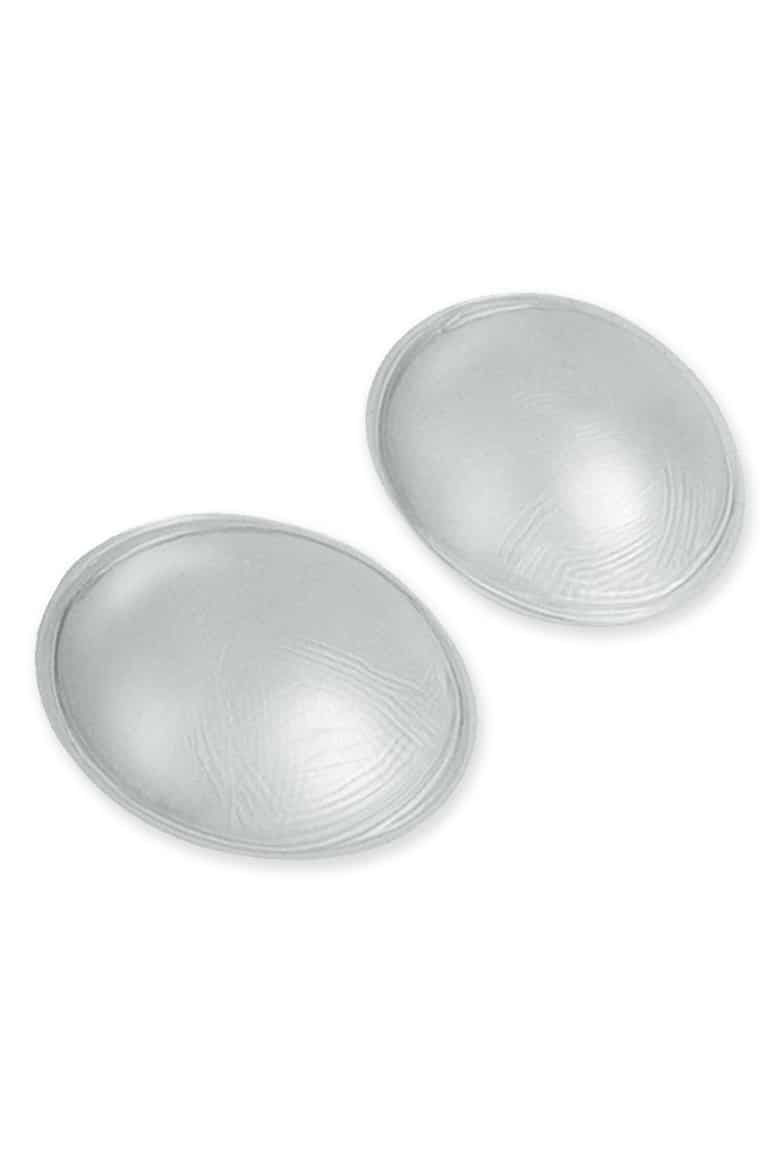 We have Silicone Bust Shapers that provide the look and feel of a real breast and can solve many different breast deficit problems. They are inexpensive and light and can be slipped into any bra and even be worn for swimming if you preferred.
2 in a pack for €45
UNEVEN BREASTS FOLLOWING RADIOTHERAPY
Radiotherapy can also affect your breast shape, due to tissue shrinkage which often doesn't manifest till 6-12 months following treatment, usually when you no longer have contact with your radiotherapy department. Radiotherapy nurses do not specialise in breast care anyway, so do not generally know that there are options to address asymmetrical breasts. We are committed to visiting as many radiotherapy wards in the Dublin area during this October Breast Cancer Awareness month but we'd appreciate your help too. Please let us know if any of your team would like us to give them a presentation on the options.
SOLUTION: TRULIFE TRIANGULAR PARTIALS
For larger deficits, we have the TruLife Triangular Partials which are more substantial and can cover the whole breast. This prosthesis is extremely popular with our clients. These are priced at around €100.
UNEVEN BREASTS FOLLOWING RECONSTRUCTION
Reconstruction is a great option for restoring a natural shape without having to wear a prosthesis. It also means you can wear a regular bra. And some of the reconstructions we see these days are amazing. However, it is a process which can take up to 2 years until you have perfectly matched breasts because you may have to reduce one breast and to slowly build up the reconstructed breast. Once again, don't feel you have to suffer asymmetry during this time. A shell or partial can even you out during this process.
SOLUTION: SHELL PROSTHESES
We have a range of Shell prostheses that are so life-like they feel and fit like a second skin. These can be worn against the skin within a bra and will give you that smooth shape with no lines or ridges. These are approx €160 and last for years.
Sometimes, reconstructions sag as do our own breasts, and coupled with weight fluctuations and the natural gravity that comes with ageing, partial prostheses can come to the rescue once again in evening out the situation.
BRA FITTING
Often, the right high-quality padded bra is enough to even out small breast deficits. Recently Holly Kennedy of Happy Magazine was in with us and gave her permission for us to share this with you:
"I had a lumpectomy surgery as part of my cancer treatment and bras never really fit the same after that. They would turn to the side and left me feeling uneven. I thought for a long time that it didn't really matter, but the day I chose some bras at Roches after the expert guidance of one of their team, I really did feel happier. Suddenly everything fit properly again and I felt comfortable." You can read all about Holly's experience with us (and what bras she bought) here.
DON'T GET MAD, GET EVEN
This October, please help us spread the word that there is no need for women to 'go without' when it comes to having even breasts after cancer treatment. Our experienced specialists can help you find the perfect bra or prosthesis for your shape. We offer a private, professional and comfortable service in our newly refurbished consulting rooms in Kimmage, Dublin 6W.
ENTITLEMENTS
If you have private health insurance, you may be entitled to a breast prosthesis and two bras free of charge. Why not give us a call today to talk about your entitlements? We'd be happy to help. You can contact us on (01) 492 6829.