If you suffer from hair loss – medical or otherwise – the shape of your face can help you when choosing a hat to look great in.
.
There are 5 basic face shapes all with different characteristics.
You might find that you're somewhere in between two so try on hat types recommended for both to see what might suit you!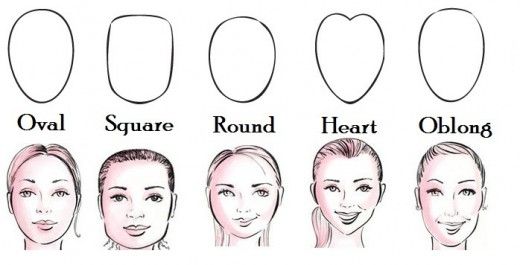 An Oval Face tends to have broader cheeks with a slightly narrowed forehead and jaw line. Hats with large brims look great but you can wear most hats, just make sure that they are proportionate to your height. Add earrings, necklaces or bracelets to complete your outfit!
The distance from the forehead to chin and that from cheek to cheek are the same in a Square Face. Tall or round crowns add length to this shape while asymmetrical or circular brims look best to soften the edges. Hats with short brims, no brims or are square in shape will emphasize the angles.
The round chin, full cheek and round hairline of a Round Face make you look younger than other face shapes! Choose an asymmetrical style with a high crown or trilby to draw the eye vertically and give proportion to your face. Avoid a round crown on a hat and make sure that the crown isn't narrower than your face unless it is balanced by a trim.
The chin is the narrowest part of a Heart Shape Face. Medium brimmed hats balance out the width of the broad forehead, wide cheekbones and pointy chin of this face shape. Slanting the hat to one side will slim your face and draw attention to your eyes. Wide brims will accentuate your forehead and narrow your chin.
A high forehead, narrow jaw line and long length are characteristics of the Oblong Face shape. Avoid hats with tall crowns as they will elongate your face even further. Try clean, sharp lines. Full brim hats that bring balance to your shoulder line look great while high crowns and narrow shapes will lengthen your face further.
To discover more great tips and tricks for headwear, and the best options that are available for people suffering medical hair loss, download our new eBook – Roches Headwear and How to Style.